Empfehlenswerte Literatur
Learn more about Terra Preta
Literatur-Tipps zum Themenkomplex Terra Preta, ihre Verwendung im heimischen Garten, und über die Herstellung.Wir empfehlen Ihnen drei Standardwerke, die wir Ihnen gerade für den Beginn ans Herz legen.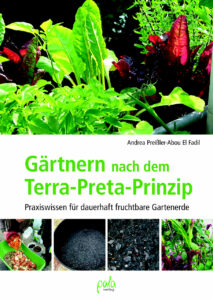 We also find the book "Cool Down – Mit Pflanzenkohle die Klimakrise lösen?" by Albert Bates and Kathleen Draper, who clearly state the importance of the use of regional coal substrates to enrich the soil and show in their work that this can be an important building block for meeting our climate targets.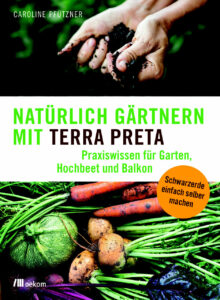 Worth mentioning here are the books "Natürlich Gärtnern mit Terra Preta" von Caroline Pfützner, welche sich an das Praxiswissen für die Verwendung von Terra Preta verschrieben hat, sowie "Gärtnern nach dem Terra-Preta-Prinzip" von Andrea Preißler-Abou El Fadil die expliziter auf die Herstellung von fruchtbarer schwarzer Erde eingehen.
We see both books as a helpful introduction to the world of our own valuable anthropogenic earth.